Full Service
We do it all!
With a single point of contact, your restaurant's reputation and social media are always covered. We do all the work of requesting reviews from your customers. We also respond to any new negative reviews to appropriately defuse the situation and build customer goodwill. We manage your social media accounts, developing an active social presence for you and responding to customer support inquiries posted on all social networks and review sites.
If our system detects a negative rating, review or blog about your business, we immediately begin damage control, and an alert will be dispatched notifying you of the situation. If an issue needs your attention, we call you.
Simply put. You can focus on what you do best—serving customers—and we focus on producing real results to give your restaurant a 5-star online reputation.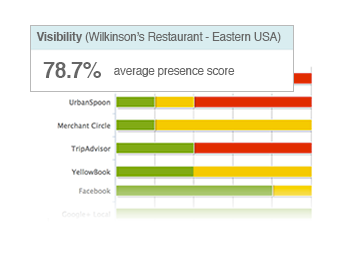 Online Visibility
Your restaurant's online visibility is the foundation of a solid reputation campaign. Our full-service team creates and corrects your restaurant's listings on hundreds of important restaurant related sites, which increases your positive reputation online and improves search engine rankings.
Respond and reply to reviews online
Our team monitors your online rating and reviews each day across all the top review and social networks. We immediately respond to negative and positive reviews about your restaurant while also increasing sales leads by answering and engaging with your social media fans. We do it all for you, posting, responding and engaging.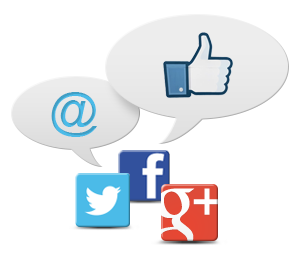 Custom Reports
Receive custom analytic reports each week that will cover all the major metrics you need to know. Our reports provide transparency and show exactly how much value we are adding as well as the health of your restaurants online presence.
100% Risk Free!

No Contract. No Commitments, Just Results!
Do It Yourself
Reputation Dashboard
Custom Review site (prevent bad reviews!)
Review Generation collateral
24/7 Review Site Monitoring
Social Media Mention Tracking
Monitor Employee Social Media Accounts
Reputation Indicator alerts
Web & Email Notifications
Weekly & Monthly Trend Cloud Reports
Reputation Scores & Grading
Presence builder listings Platform
Individual Review Management
Competition Compare & Analysis
Post & Share Reviews
24×7 Customer Support
No Commitment, No Contract!
OR
Create your own package>>

Premium
<< Includes all basic features plus:
We respond to your online Review sites*
We post custom content to social media sites*
We respond to Social Media Inquiries*
Solicit Customer Reviews
Custom email review templates
Listing  page Management*
Online Damage control defense
Employee Defamation protection
Flag / Removal of unfair / malicious reviews
Forward Social Leads
Monthly Reputation Audit
Dedicated local Support Rep
*Daily / within 24 hours*
No Commitment, No Contract!OR
Create your own package>>
Premium Plus
<< Includes all basic & premium plus:
Mobile Friendly website
Maintenance , hosting, security & updates*
SinglePlatform Menu Sync Package
Zenreach WIFI Marketing Package
Logo / Graphic creation*
Custom video teaser plus 2 social videos*
SEO Friendly blog and article creation*
*Monthly
No Commitment, No Contract!OR
Create your own package>>