Restaurants, and many other retailers battle the front lines against negative reviews on sites such as Facebook, Yelp, and Google. Are you fighting the right battle or quietly flanked and not bringing attention to your positive reviews?
The need to respond to a negative experience is often obvious, but what about responding to a guest who spent a few hundred dollars on dinner and took the time to compliment your service, staff, and menu? These reviews get overlooked, but can bring in a lot of new consumers with the proper consideration.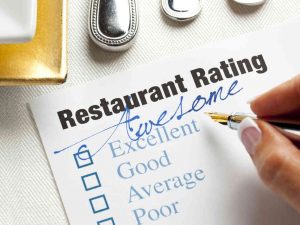 A compliment deserves a thank-you and often results in a return visit. Moreover, when a post is liked, re-tweeted, or commented on it becomes more visible. So when someone posts a picture of your steak and eggs that they think is the best in Baltimore, thank them, like the post, re-share it on your own page. This review will start to pop-up more frequently and more people searching for that hangover busting brunch will be knocking on your door.
This takes time and tactfully worded replies; even for a positive review response. This is not wasted time. Instead this is free marketing that should always be taken advantage of and put to good use. Positive exposure on social media is the "location, location, location" of today.
When looking for a new place to try, we've all gone to friends for recommendations. Where do you talk to friends today? Something about #askfacebook says it all. Social media and review websites are where recommendations come from today. So when you look at that positive review, think of it as overhearing a friend tout the quality of your business and do what you would do in person; say, "thank you".
Find out how you can start saying thank you here.